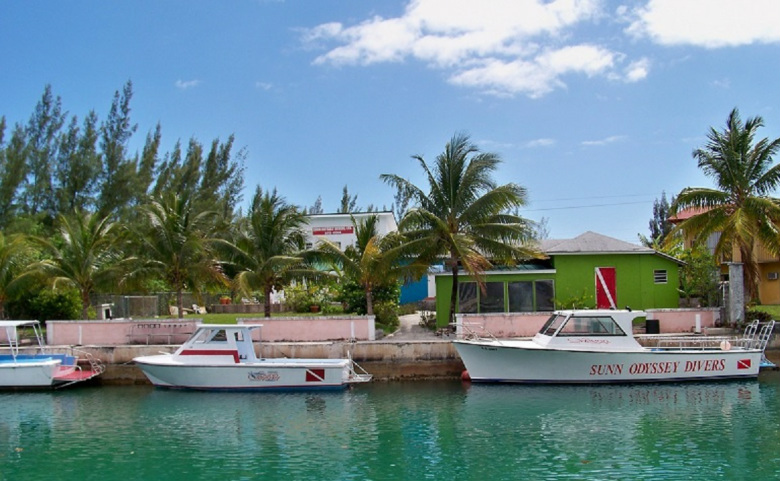 30 Beach Way DriveFreeport, Grand Bahama Island, The Bahamas
Phone • (242) 373-4014
Fax • (242) 373-2629
Toll free (866) OK2-DIVE Karen@sunnodysseydivers.com

---

Morning two tank dive leaves our dock 8:30 AM daily (no morning dive on Sundays). Time changes occasionally to accommodate cruise ship passengers!
Check-in time 8:00 AM
Afternoon two tank leaves our dock 2:00 PM daily.
Check-in time 1:30 PM Most courses held during the afternoon. Complimentary transportation from hotels only; other arrangements for cruise ship passengers can be reserved!

---